CV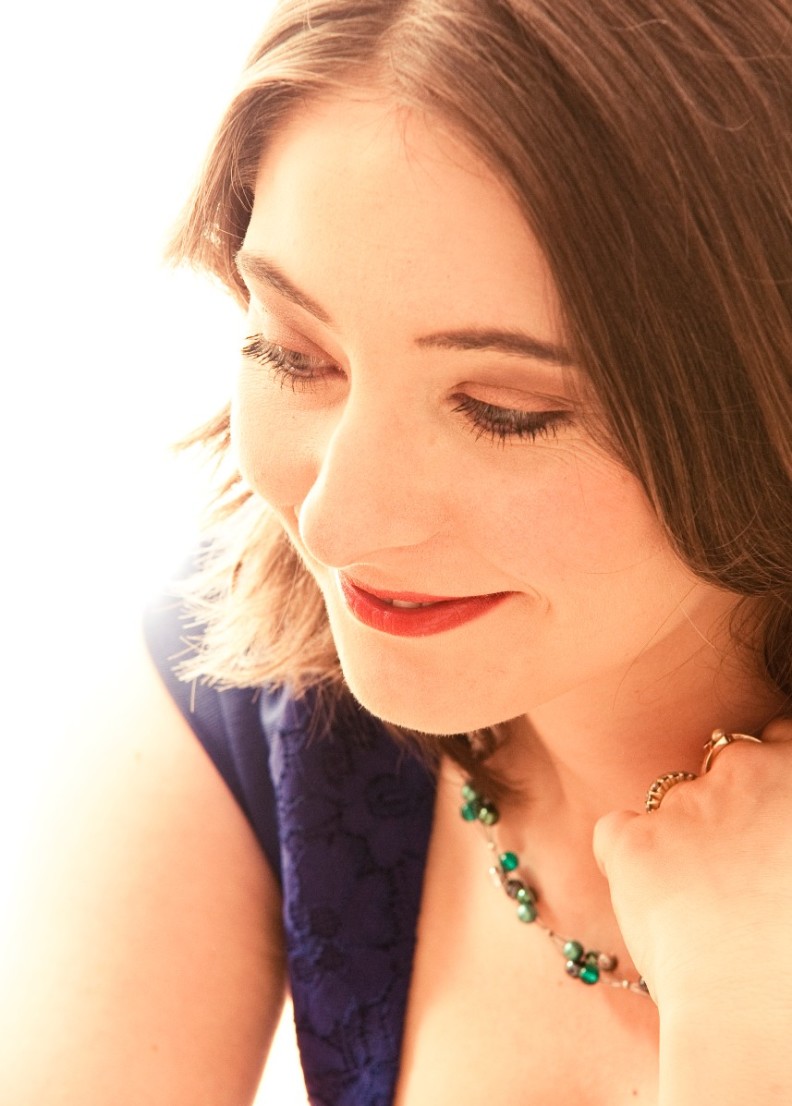 Isabel Delemarre was born in Karlsruhe. She grew up in a musical family, played the flute, had violin lessons from her grandmother and sang from early on in the Fränkischer Madrigalchor that was conducted by her grandfather before she started studying voice at the Musikhochschule Heidelberg-Mannheim with Prof. Doris Denzler. She continued her studies in the Netherlands, at the Royal Conservatory of The Hague and has attended Masterclasses given by Prof. Katharina Dau, Christiane Oelze, Peter Kooij, Christine Schäfer, Margreet Honig, Jill Feldman, Michael Chance, James Bowman and Hilde Zadek.
Isabel regularly performes in various chambermusic-ensembles and musictheater productions. She has sung numerous soprano soloparts, such as many cantatas by J.S. Bach, Exsultate jubilate, Mass in c, Coronation Mass and Requiem by Mozart, Die Jahreszeiten and Die Schöpfung (Haydn), Carmina burana (Orff), Stabat Mater (Dvořák) and Petite Messe Solennelle (Rossini).
Her concert activities have taken her to many countries such as USA, Japan, Germany, The Netherlands, Belgium, Switzerland, Italy and Rumania.
Isabel Delemarre who is much vaunted for her crystal-clear coloratura soprano played numerous roles in operas and operettas such as Gretel (Hänsel und Gretel), Helène (Ein Walzertraum), Arsena (Zigeunerbaron), Laura (Der Bettelstudent), Lisa (Gräfin Mariza) and Ciboletta (Eine Nacht in Venedig). She performed as a soloist with Volendams Operakoor, at the Yo! opera festival in Utrecht, Steve Reich in Den Haag" (conducted by Reinbert de Leeuw), Händelfestspiele Karlsruhe, Europäische Musiktage Schwäbisch Gmünd, "Brixener Initiative Musik und Kirche", "Gustav Mahler Musikwochen Toblach", and at the "Klang und Raum-Festival Irsee". Isabel was one of the finalists at the International Bell'Arte concours 2011 in Brussels.
As a freelance singer Isabel is a member of several professional choirs as the Amsterdam Baroque Choir (Ton Koopman), Stuttgarter Kammerchor and Gächinger Kantorei Stuttgart.
Together with David Jansen she recorded the CD "Sweeter Than Roses". For more information go to "CDs".
For more information: www.isabeldelemarre.de or Isabel's facebook-page.